Bicycles are a popular mode of transportation in Conyers, but cyclists are increasingly at risk for serious accidents. Collisions with motor vehicles can have significant consequences for cyclists, leading to severe injuries and devastating fatalities.
If you are injured in a bicycle accident, the lawyers at Dan Chapman & Associates can help you hold the at-fault driver accountable. With over 20 years of legal experience, our Conyers bicycle accident attorneys have the skills, knowledge, and resources necessary to fight for your right to recovery. 
Why Choose Us for Your Bicycle Accident Claim
Our attorneys are former insurance lawyers. We understand how insurance companies approach these claims and will leverage our experience to support your case.

We have recovered millions of dollars for our clients. We will work tirelessly to secure the highest possible settlement in your bicycle accident claim.

If we do not win an award in your case, you will not pay any legal fees. Our firm takes all cases on a contingency fee basis to limit your out-of-pocket expenses.
Common Injuries in Bicycle Accident Claims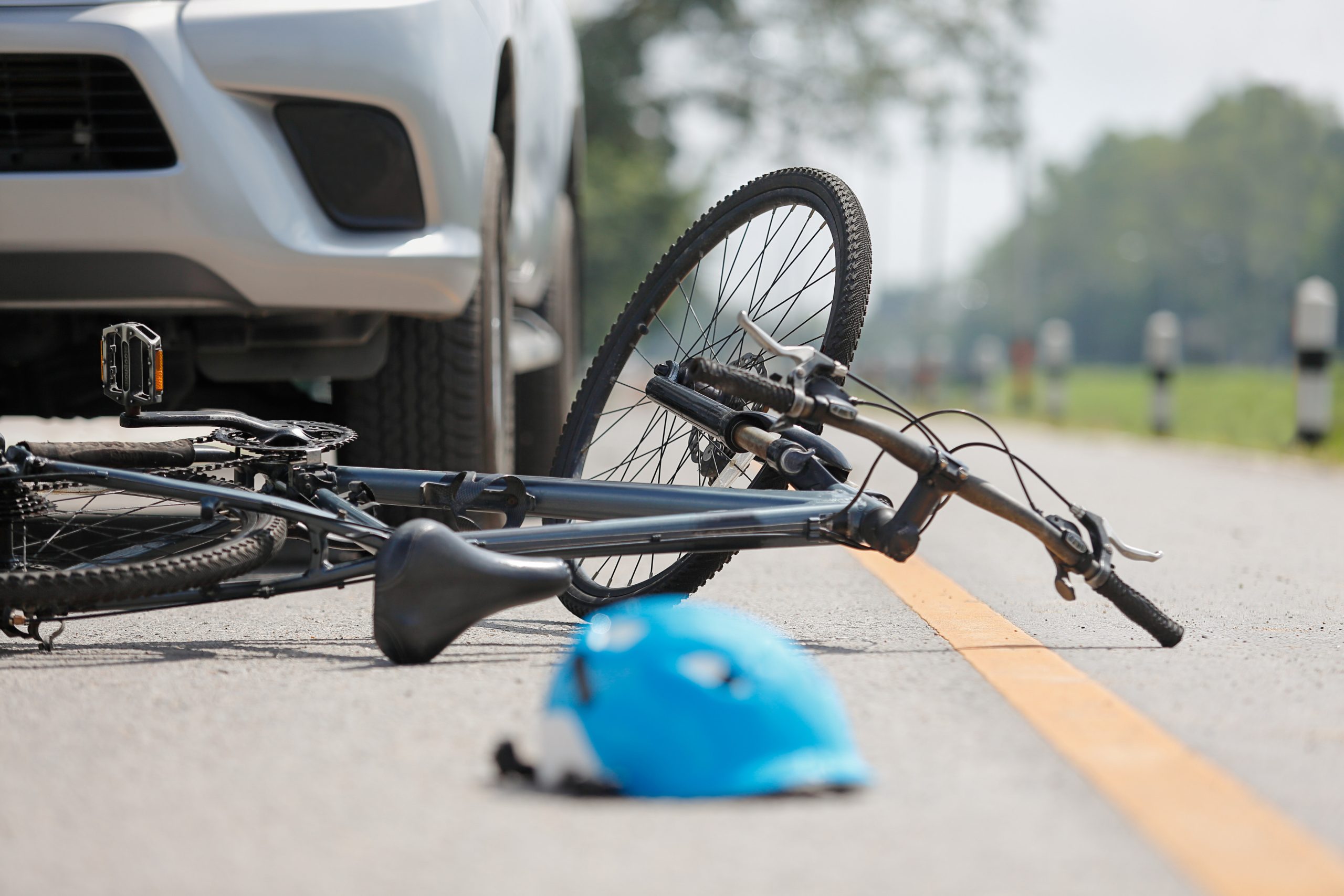 Because cyclists lack the same protections as motor vehicles, serious injuries can occur in accidents between cars and bicycles. Many victims require extensive medical care and develop long-term disabilities.
Below are just a few of the injuries that can occur in a bicycle collision:
Broken bones

Internal organ damage

Facial injuries

Cuts and lacerations

Spinal cord injuries
Legal Options for Injured Cyclists in Conyers, GA
Georgia is a fault accident state that requires people who are responsible for motor vehicle accidents to pay for any damages that their victims suffer. If you are injured in a bicycle accident, you have the right to file an insurance claim or lawsuit against the party responsible for your collision.
Depending on the circumstances surrounding your accident, you could file a claim against any of the following parties:
Motor vehicle drivers

Manufacturers of defective products, such as bicycle parts

Employers of commercial vehicle drivers

Government agencies responsible for road maintenance
What to Do After a Bicycle Accident
If you are injured in a Georgia bicycle accident, it is important to protect your safety and gather evidence for your claim. Call 911 as soon as possible after the crash and report the accident to the police. Seek medical treatment, even if you do not have any obvious injuries, and save all records related to your accident.
If you are able, take photographs and videos of the accident scene. Make sure to capture your visible injuries, property damage, and the area around the collision. If anyone saw the accident, ask for their contact information as well. 
Briefly exchange your contact, license, and insurance details with the at-fault driver in your crash. If you are unable to gather this evidence due to serious injuries, do not worry—the police report will contain these details as well.
Once you receive medical attention, contact an injury lawyer in Conyers from Dan Chapman & Associates as soon as possible. Your attorney will help you take the first steps toward filing your claim and begin investigating the events surrounding your crash.  
Contact Dan Chapman & Associates Today
A bicycle accident can have a significant impact on your life. If you were injured while riding a bike in Conyers, Dan Chapman & Associates can help. Contact us today to schedule your free case consultation with one of our Conyers bicycle accident lawyers.