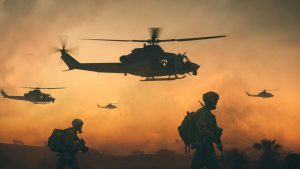 3M Military Earplug Lawsuit Information
DEFECTIVE MILITARY EARPLUGS CAUSE HEARING LOSS
https://www.youtube.com/watch?v=l-mwdQi9uTs
Between 2003 and 2015, the U.S. Defense Logistics Agency distributed millions of dollars' worth of the 3M Company's Dual-Ended Combat Arms™ Earplugs (CAEv2) to thousands of men and women in the United States military. These CAEv2 earplugs were standard equipment issued to soldiers deployed to both Afghanistan and Iraq between 2003 and 2015.  These earplugs were defectively designed and put our military men and women at risk for permanent hearing loss or impairment.  A recent study done by the Veteran's Administration (VA) reported that more than 2.6 million veterans are currently receiving disability compensation for hearing loss and tinnitus (ringing or buzzing in the ears) and it is believed that thousands of these veterans suffered hearing loss because of the defective 3M Dual-Ended Combat Arms™ Earplugs (CAEv2).
WHY ARE THESE EARPLUGS DEFECTIVE?
The CAEv2 earplugs have a dual-ended design, meaning that they could be used as either traditional earplugs or they could be flipped over to provide normal hearing while at the same time protecting the eardrums from the loud sounds of gunfire and explosions.  The problem or defect was that these earplugs were too short for proper insertion into the users' ear canals and that they would gradually loosen, effectively rendering them useless. In other words, loose earplugs provided no protection from hearing loss.  Documents show that the 3M Company, and it predecessor company, Aearo Technologies, knew about the defect in these earplugs as early as 2000, but no warning was given to the military.  In 2018, the 3M Company agreed to pay a $9.1 million fine to the U.S. government to settle a whistleblower case over these defective earplugs.  In paying the fine and settling the case, the 3M Company admitted no wrongdoing.
HOLDING THE 3M COMPANY ACCOUNTABLE FOR HEARING LOSS
If you or a loved one served in the U.S. military between 2003 to 2015 and were issued these defective earplugs, and now suffer from diagnosed hearing loss or tinnitus (ringing or buzzing in the ears), you may be entitled to compensation from the 3M Company due to these defective earplugs.  We are now investigating cases for military men and women with hearing loss and tinnitus.
CALL US FOR A FREE CASE EVALUATION AT 678-242-7626 – 3M Combat Arms Earplugs Lawsuit Claims
NO FEES OWED UNLESS YOU GET A SETTLEMENT – CALL NOW (678)CHAPMAN OR COMPLETE THE FORM BELOW