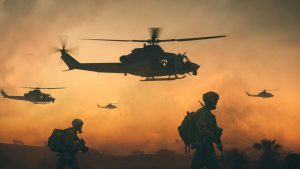 The first bellwether trials for the 3M Combat Arms earplugs multi district litigation (MDL) started in early April of 2021 in a federal courthouse in Pensacola, Florida.  The 3 plaintiffs in the first bellwether trial all claimed that the 3M Combat Arms earplugs are defective and that they all suffered hearing loss and tinnitus (ringing in the ears) because of the use of the defective earplugs worn during their military service.  From 2003 to 2015, these 3M earplugs were standard issue equipment for many military personnel.  3M had an exclusive contract with the U.S. Department of Defense to supply the military with these earplugs.  A whistleblower came forward and said that the testing done on these earplugs was flawed and the earplugs did not provide the hearing protection that was being represented to the military.  In a lawsuit filed by the government against 3M, 3M admitted that the earplugs did not protect soldiers from significant hearing loss and paid a large fine to settle the government's lawsuit.  The settlement of this lawsuit gave rise to these individual claims that became consolidated in the current MDL.
The 3M plaintiffs put up their evidence and witnesses during the first 14 days of the bellwether trial.  The witnesses testified about the defects in the earplugs and the injuries and damages these earplugs caused the 3 plaintiffs.  After the plaintiffs rested their case, the 3M lawyers put up their defense evidence.  After the closing arguments were made, the case went to the jury for consideration.  On Friday, April 30, 2021, the federal court jury found in favor of the 3 plaintiffs and the 3 plaintiffs were awarded a total of $830,000 in compensatory damages for medical bills, lost wages and pain and suffering.  In addition, the jury awarded each plaintiff $2.1 million in punitive damages.  Punitive damages have nothing to do with compensation, but were awarded to punish and deter the bad conduct of 3M.  This verdict shows that the jury believed that the earplugs were in fact defective and that the jury was upset with 3M's conduct in covering up or hiding the defects from the military after it knew of the problems they were causing our service men and women.    
The 3m Combat Arms MDL may end up being the largest MDL ever in the United States.  At the start of the first bellwether trials, there were a reported 229,297 claimants registered in the MDL.  That is a huge number of people claiming injuries from these earplugs.  The next 3M earplug bellwether trial is scheduled to start May 17, 2021 in the same courthouse in Pensacola, FL.  If the plaintiffs continue to win these bellwether cases, and we think they will, you could see a 3M global settlement in the works that could be one of the largest MDL settlements ever made.
Dan Chapman & Associates, LLC is helping members of the military and veterans of the military who have been harmed by these defective 3M Combat Arm earplugs.  If you suffered hearing loss during your military service and you wore the 3M Combat Arms earplugs, call our Athens injury lawyers for a free, no obligation consultation at (678)242-7626, or visit our website for more information on these defective earplug cases.  https://danchapmanlaw.com/services/3m-military-earplug-lawsuit/