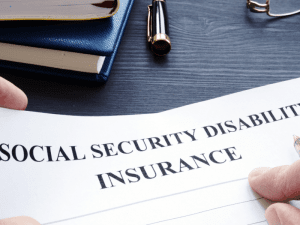 Having a disability can affect almost every aspect of your life. Not only can it prevent you from enjoying recreational activities and make the activities of daily living more difficult, but, depending on the extent of your disability, it can also make you unable to work to support yourself. In fact, according to data, over 3.4 million people with disabilities are out of work. While some people with disabilities have working spouses or enough assets that they do not have to work, most people don't have that security. Fortunately, there is Social Security Disability Insurance (SSDI) that people with disabilities can receive from the government to help with living expenses. Let's see how the SSDI program works if you need it and how an injury lawyer in Athens can help!
What Is SSDI?
Social Security Disability Insurance (SSDI) is a federal program whose purpose is to provide monetary aid to people with disabilities. Unlike other programs, such as Supplemental Security Income (SSI) which is a needs-based program for low-income people, people can qualify for SSDI regardless of how much money they have, and in some cases regardless of how much money they currently earn. How much money a SSDI recipient can receive depends on a number of factors. Some of these are the size of their family, the amount they paid into the Social Security system, and their income before the injury that caused the disability. However, while SSDI seems much more accessible, not everyone with a disability qualifies for it, so it's vital to understand the rules before applying.
Who Qualifies for SSDI?
Generally speaking, SSDI is available for anyone that has a disability as that term is defined by the federal government's disability laws. Additionally, the disabled person must have paid into the Social Security system for the required amount of time, which depends on their age.
It's important to understand that in order to qualify as disabled under the SSDI laws, an applicant must prove that they are unable to work at any job. What does this mean? Simply put, an applicant must have a mental or physical impairment that disables them to the point that it prevents them from engaging in substantial gainful activity. Also, the impairment must be expected to last more than one year or longer, or even be one that will result in death.
It's worth mentioning that substantial gainful activity is defined as being able to work and earn more than $1,260 a month. You should understand that this earning restriction only applies to income earned by working. In other words, a recipient can receive money from any source, such as investments or gifts, and still receive SSDI.
Can I Receive Medicare if I Benefit From SSDI?
At first glance, you might think that SSDI recipients don't qualify for Medicare. However, things are a bit more complex. According to federal law, someone beginning in the SSDI program must wait at least two years before qualifying for Medicare. This can cause a problem because if someone with a disability can't work anymore, it can be quite hard for them to obtain health insurance unless they can get it under a spouse's plan. While some SSDI recipients have low assets and can qualify for Medicaid, most people are left without medical insurance during the waiting period.
The Bottom Line
Trying to understand the SSDI program and your right to receive disability payments can seem quite confusing. Many people apply on their own and get rejected. Therefore, it is essential to have help applying for SSDI if you are suffering from a work-preventing disability. If you have been denied SSDI benefits, you can always request the help of the injury lawyers in Athens from Dan Chapman and Associates. Our SSDI experts have helped many disabled people get benefits and we will offer a free review of your case and help get you the SSDI benefits that you are entitled to if you qualify. Don't wait! If your SSDI claim was denied, you only have a limited number of days to appeal. Contact us now for help!