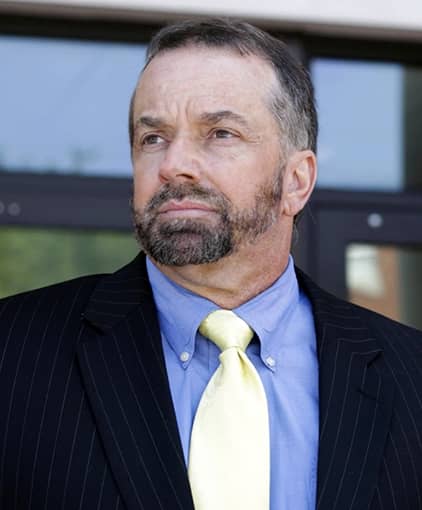 Dan is proud of his law firm's promises to clients.
Daniel C. Chapman, III (Dan Chapman) was born and raised in Southeast Georgia, about an hour outside Savannah.  Dan earned a Bachelor of Business Administration degree at Georgia Southern University in 1989.  Dan earned his law degree in 1993 from the Mercer University School of Law in Macon, Georgia and he was a member of the Mercer Law Review.  After graduating from law school, Dan started his law firm in 1993 with the main goal of helping people.  He began his law practice focusing on personal injury and criminal law, and he later transitioned into a firm just specializing in injury law.  Dan felt a passion in helping injured people not being taken advantage of by insurance companies.  Over the years, Dan has built his law firm into a multiple attorney, multiple location injury law firm with a statewide injury practice, and a nationwide mass tort practice.
Dan is proud of his law firm's promises to clients.  There will always be free, no obligation consultations.  We will always treat you like family and we will fight as hard for you as we would for our own family.  We will always have the Dan Chapman Guarantee – You Owe No Legal Fees Or Expenses Unless You Win.
Dan has 4 children – a daughter in college and three young sons.  When Dan is not working as an Atlanta accident attorney, he enjoys spending time with his family.  Dan likes to hunt and fish.  He also spends much of his time away from the office coaching his boys' football, basketball and baseball teams.  Dan is an avid Georgia Bulldog fan and an avid Dallas Cowboys fan. Leadership, Membership & Honors Attorneys at Dan Chapman & Associates have over 100 years of combined legal experience and have helped thousands of injury clients recover medical expenses, lost wages, and pain & suffering from the negligent party. Our personal injury lawyers in Georgia will evaluate your case at no obligation over the phone! Dan Chapman is a member of GTLA & AAJ.