When we see someone who is hurt, our first instinct is to offer help. However, some people worry that if they render aid, they will face consequences if something goes wrong. To combat this, many states have Good Samaritan laws in place.
Since 1962, Georgia has had a Good Samaritan law that protects people from civil litigation if they render aid to a victim. If you helped someone who was experiencing an emergency, you are often immune from liability—except in cases of extreme misconduct.
What Are Civil Lawsuits?
To understand Good Samaritan laws, it is important to first understand civil litigation. In Georgia, people who are injured by another person have the right to file a lawsuit against the responsible party. By filing a civil lawsuit, the victim can recover financial compensation to pay for any damages that they experienced, such as medical expenses, lost wages, and pain and suffering.
Good Samaritans Cannot Face Civil Litigation in Georgia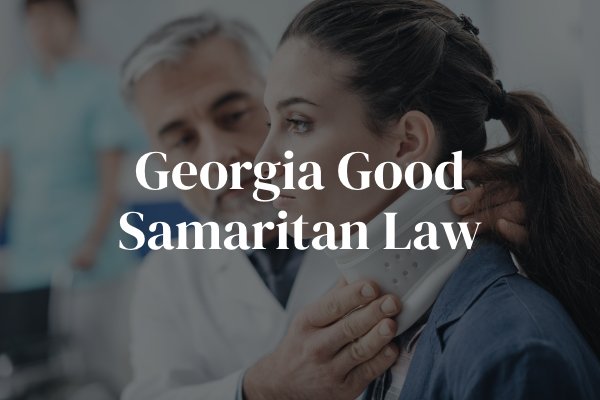 Georgia's Good Samaritan law is Section 51-1-29 of the Georgia Code. Under this statute, you cannot face civil liability if you are helping a victim in certain scenarios:
If you try to help someone who is experiencing an emergency, you cannot face a civil lawsuit unless you make the victim pay for your services. This law applies to everyone, including medical providers.
If you use an external defibrillator to try to save another person's life, you cannot face a lawsuit for your actions. The owner of the premises with the external defibrillator is also immune from liability.
If you are a healthcare provider, you cannot face liability if you voluntarily provide fee services to good causes such as schools or charities. However, there are exceptions for cases of gross negligence or willful and wanton misconduct.
If you are providing disaster relief services while under the direction of a Georgia state agency, you cannot be sued for your services.
What Is the Purpose of Georgia's Good Samaritan Law?
The term "Good Samaritan" comes from a story in the Bible where a stranger renders aid to another man that he finds injured on the side of the road. Now, people use this phrase to refer to any person who helps a stranger.
Good Samaritan laws are intended to encourage people to help each other when they are involved in emergency situations and save as many lives as possible. Even if you accidentally make a mistake or fail to save the victim's life, you can render aid without fear of potential consequences, as long as you acted in good faith.
What to Do If Someone Tries to File a Lawsuit Against You
Although Georgia law prevents these actions, there are cases where someone may try to file a lawsuit against a Good Samaritan who renders aid. If you find yourself in this situation, it is important to contact an attorney who can defend you against these accusations. Your lawyer may be able to get the lawsuit dismissed on the grounds of Georgia's Good Samaritan statute.
Conversely, you may find yourself hurt after someone comes to your aid during an emergency. If you believe that this person failed to act in good faith or committed an act of gross negligence, you may have legal options available to you. In these situations, speak to an Athens personal injury attorney as soon as possible to discuss your next steps.
Our Intake Team Is Ready For Your Call
Free Evaluation Of Your Case. No Fees Until We Win.

Start Today